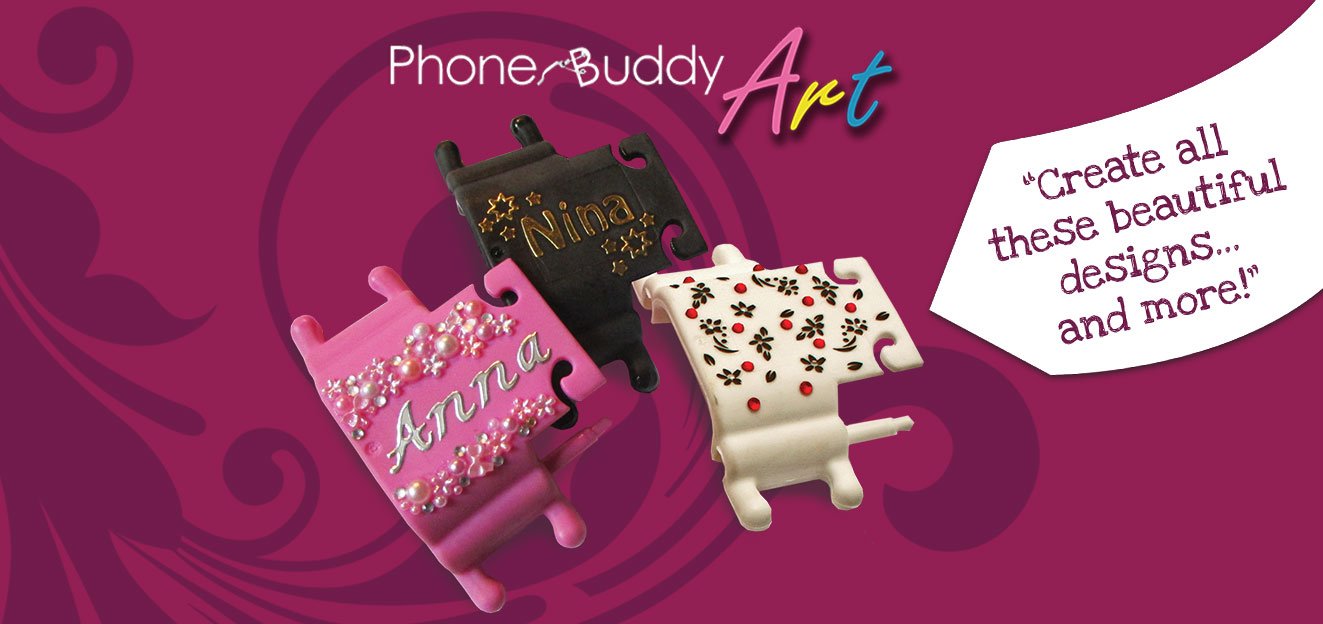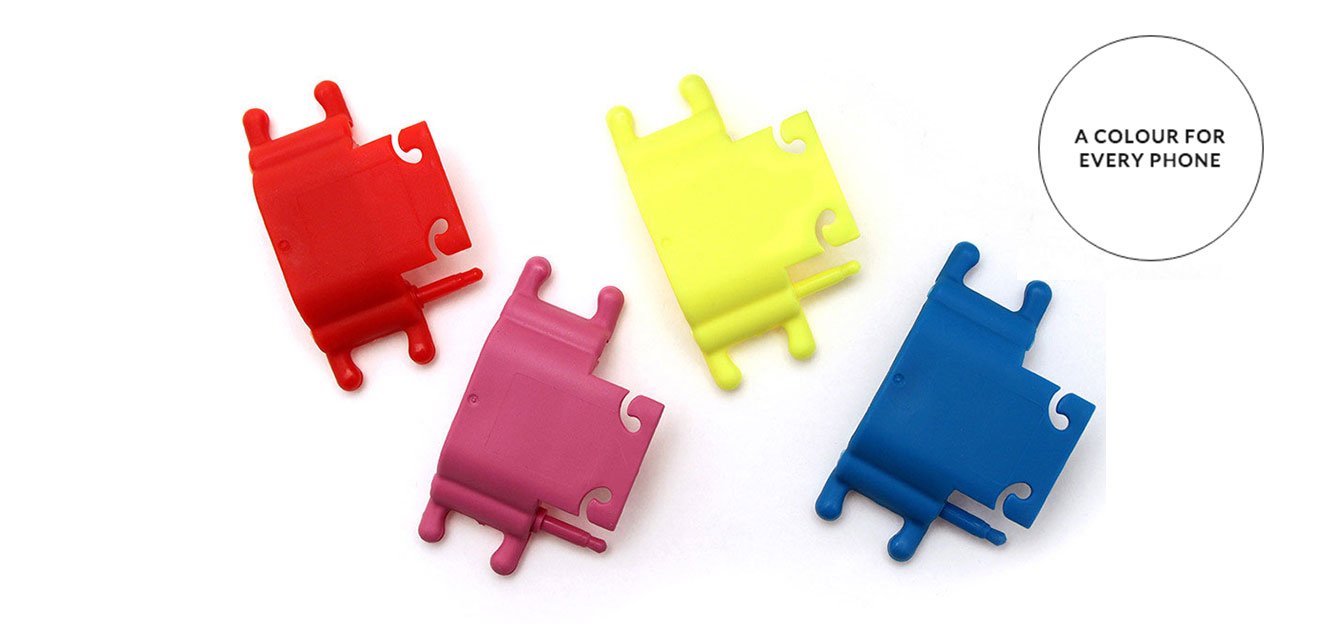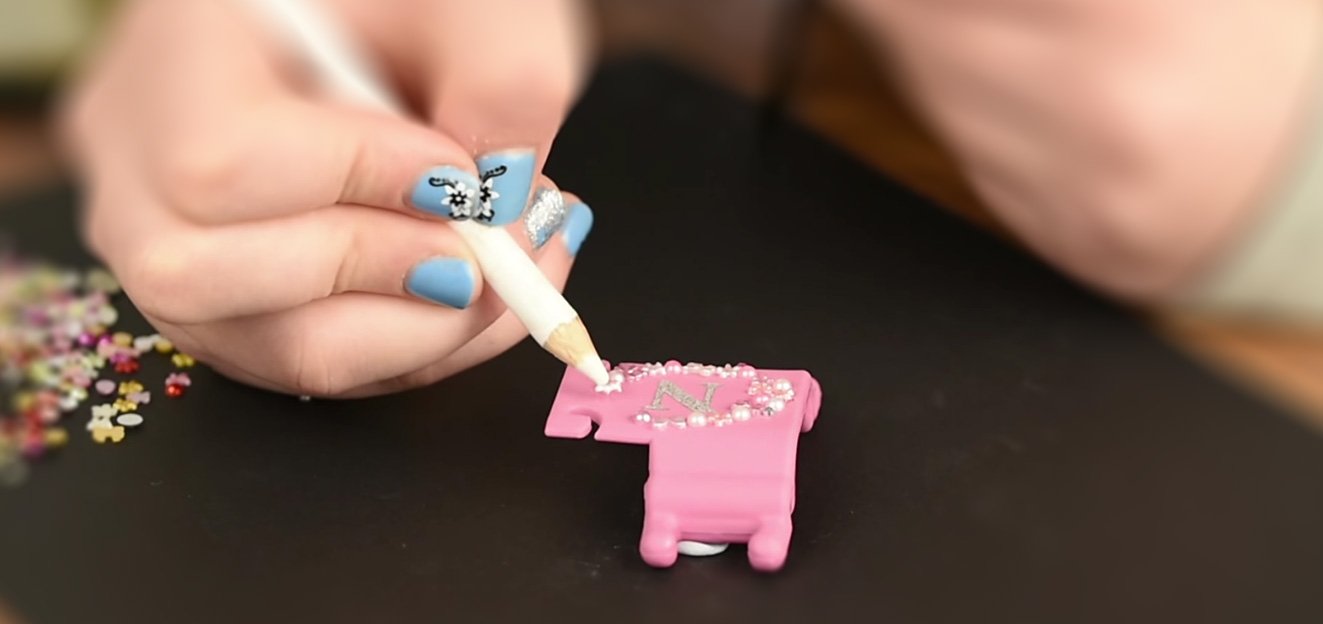 Previous
Next
How It Works

Insert Pin or Earphones into the Phone Jack
Clip on your Phone-Buddy
Flip the Phone-Buddy out to use as a stand
Great for keeping your earphones tidy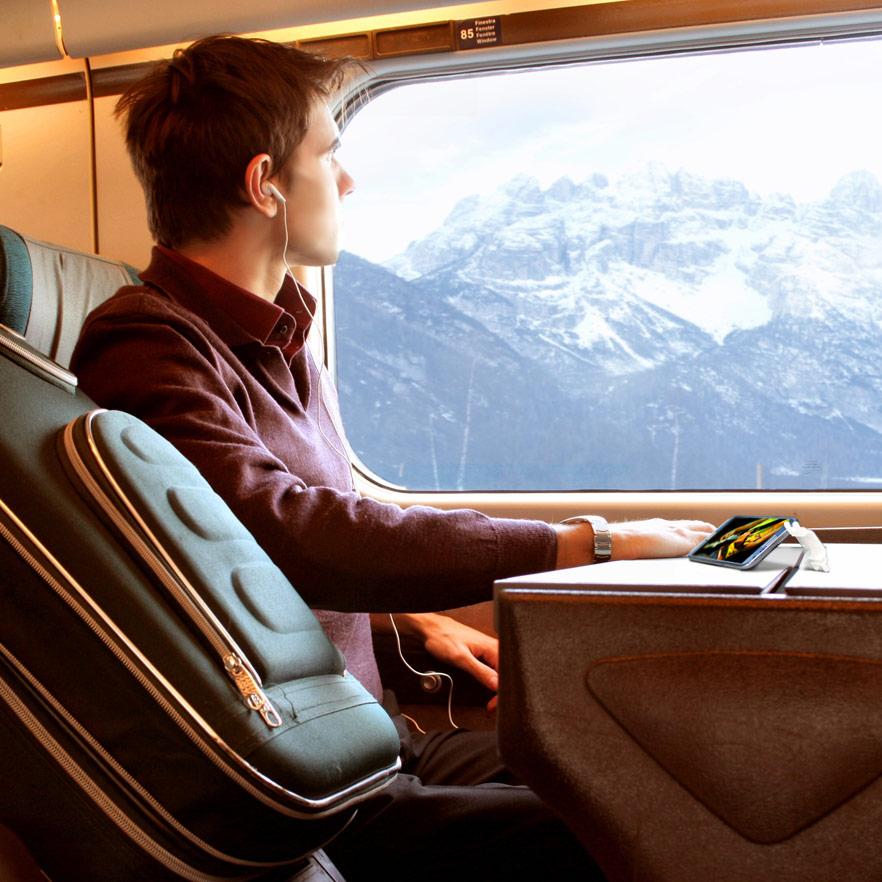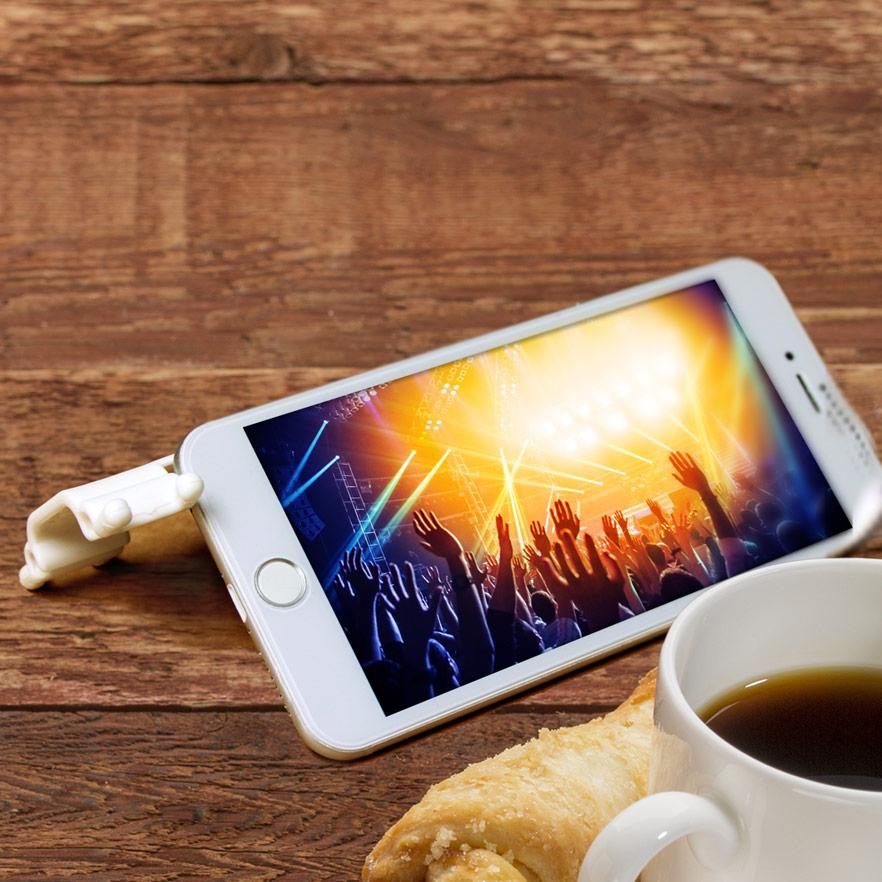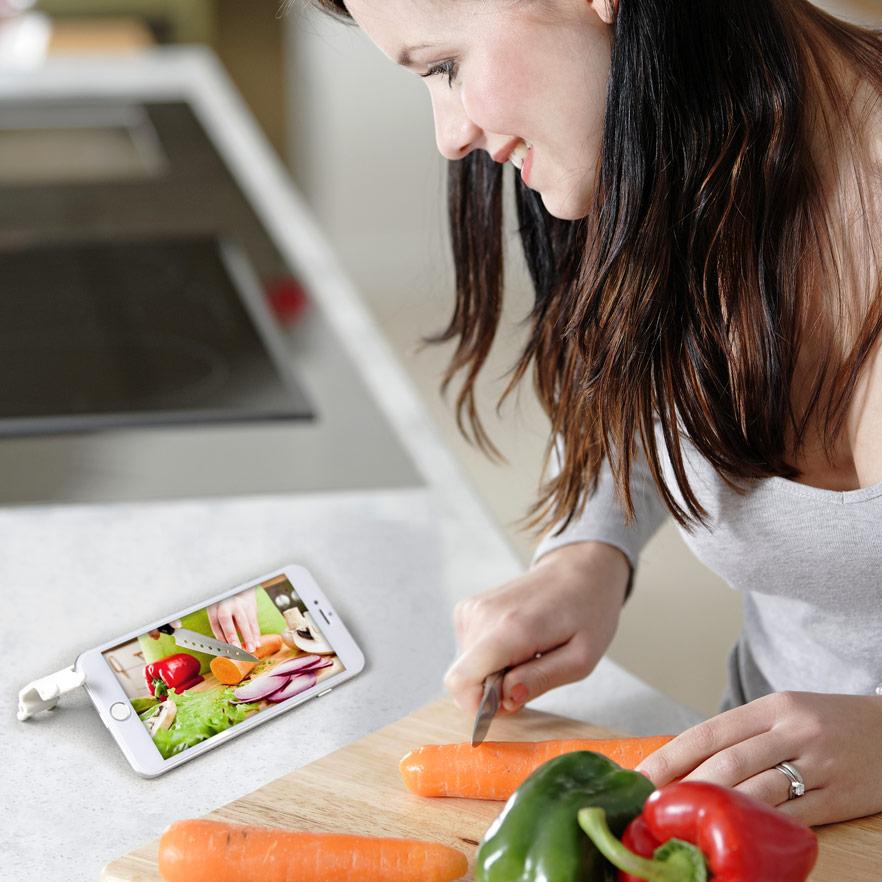 Check out some of our reviews…

I like to watch the news while eating my tea, the Phone-Buddy has saved a small fortune on newspapers, now lost without one!
Phone Buddy is perfect for me to watch Netflix whilst giving my baby son his night feeds.
I love using the phone buddy to distract my children, they love to sit quietly and watch movies/TV, when I'm otherwise occupied with cooking/friends.
The Phone-Buddy is a great way to keep my phone propped up for when I'm covered in flour and reading recipes in the kitchen.
I use my Phone-Buddy to prop up my phone at work its really handy for emails and also doubles up as a second screen.